Stone Slinging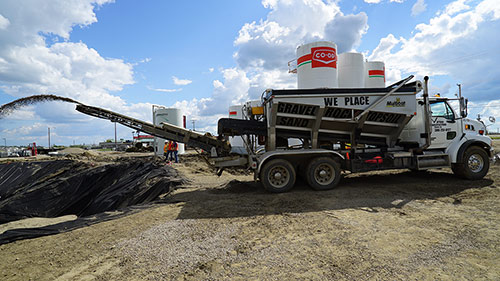 Our specialized stone slinger truck with a variable speed conveyor belt system can place your product over a fence, into a trench, through doorways, into enclosed buildings, between houses or into a basement. Our stone slinger can place material up to 100' from the truck. We can place material into wet or inaccessible areas, high voltage areas and in areas where having employees enter is a safety concern. We can deliver your product in a pile or place it precisely. Save man hours, eliminate material handling and waste, reduce construction time and improve your bottom line. We can eliminate the need for a bobcat, backhoe, loader and labourers.
---
We can place the following aggregates
Road Base Gravel
Sand (washed)
Small Rock ( .5 inch round washed)
1 & 1.5 inch round
Screenings
Crusher Dust
Concrete Mix ( rock and sand)
Reclaim Concrete
Top Soil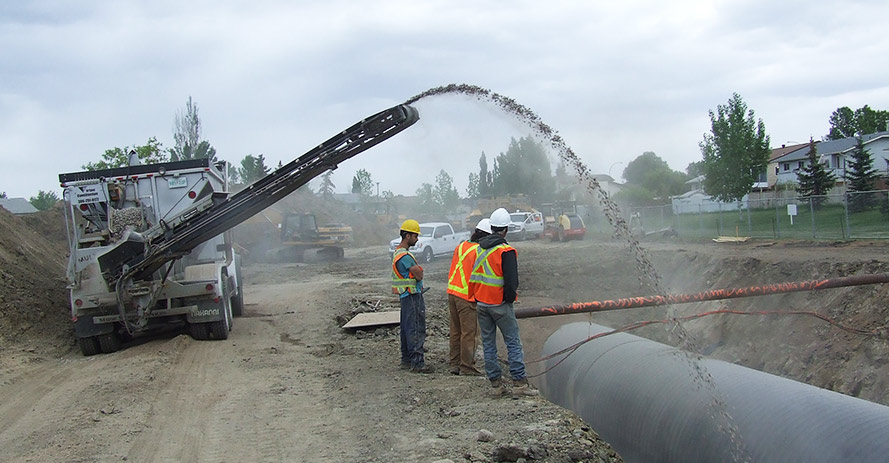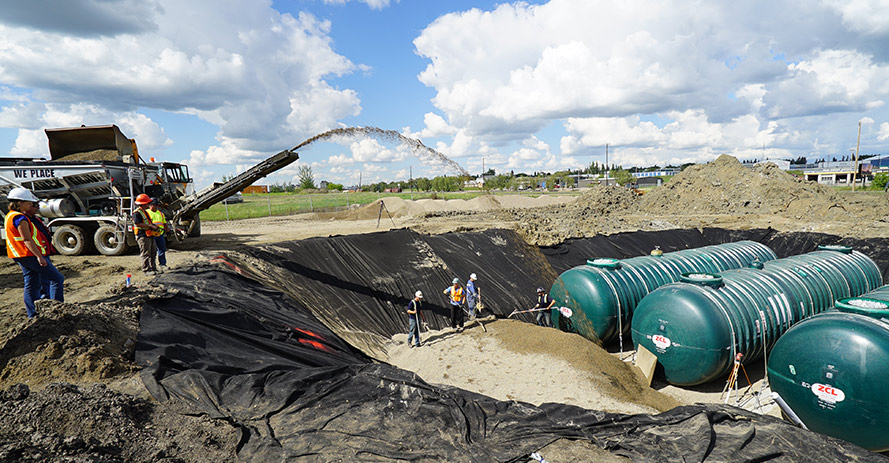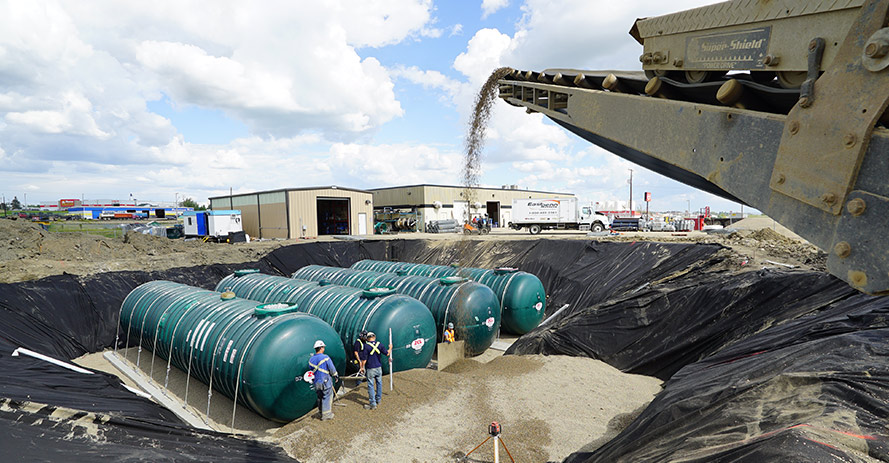 CALL US TODAY
FOR YOUR NEXT PROJECT
We save our customers time and money with efficient, effective service. Let us demonstrate how our personal service and qualified staff can take some of the worry out of your current or upcoming construction project. Commercial and Residential.
Call Now
Address

P.O. Box 218, Old Hwy 16 East
North Service Road
Clavet SK, S0K 0Y0

Phone

306-251-0177

HOURS

Call For Appointment

Contact

[email protected]